Георгій Нарбут – творець українського графічного бренду
11.08.2021 12:05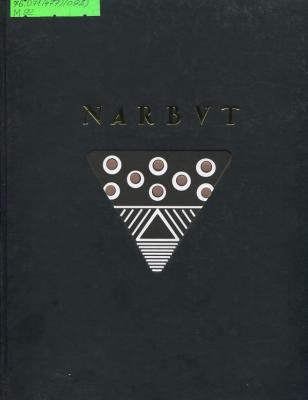 Фонд рідкісних і цінних видань поповнився надзвичайно цікавим і непересічним виданням – англомовною монографією професорки Університету штату Огайо Мирослави Мудрак «Образний світ Георгія Нарбута і творення українського бренду» (Київ, 2020).
Творча спадщина Нарбута залишається актуальною і на сьогоднішній день, адже художник підніс до європейського рівня українську графіку, створивши власний шрифт, дизайн обкладинок та ілюстрації до книг, малий герб України, грошові знаки та поштові марки Української Народної Республіки. Його плідна мистецька діяльність сприяла формуванню графічного коду України, який активно продовжували творити його учні, послідовники, а також сучасні митці.
Надзвичайно важливо, що книга вийшла англійською мовою, оскільки іноземці зможуть познайомитися з українським брендингом і сформувати власне уявлення про Україну.
Джерело:
Mudrak, Myroslava M. The Imaginative World of Heorhii Narbut and the Making of a Ukrainian Brand / M. M. Mudrak ; ed. R. Labrosse ; Ukrainian Institute of Modern Art, Ukrainian Cultural Fund. - Kyiv : Rodovid, 2020. - 159 p.